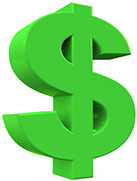 The new microgrant program application kit is now available.
The submission deadline is on 02/17/23. We have a two-step registration process. Complete the form below to access a link to the application portal.

The SRT BWC program provides funds for body-worn cameras to:
1) any law enforcement department with 50 or fewer full-time sworn personnel;
2) rural agencies (those agencies within non-urban or non-metro counties); and
3) federally-recognized tribal agencies.

Funds must be used to purchase or lease body-worn cameras and may include expenses reasonably related to a comprehensive BWC program. Funding can be used to support pilot BWC programs, establish new BWC implementation, or expand existing programs.

To start the application kit, please provide us with the following information: